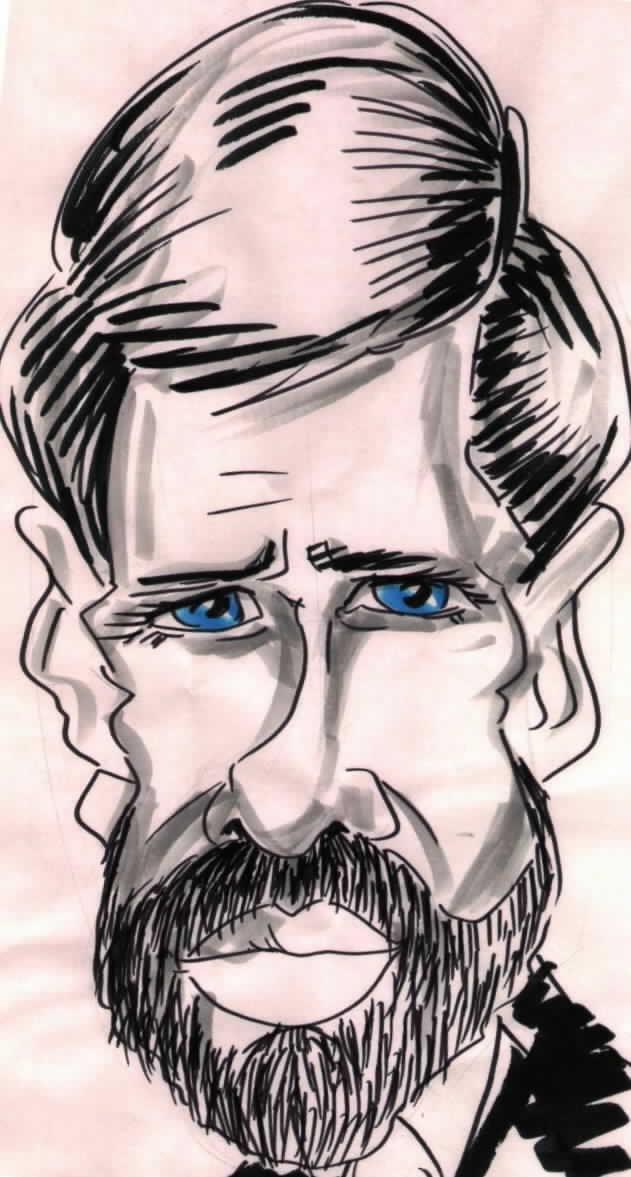 Managing Your Public Risk
November 2000

Cow Vadis?
Mad Cow Disease – Bovine Spongiform Encephalopathy (BSE) -- has cast a deadly spectre across Europe, particularly England, since 1987. There, a public inquiry has just released its report -- one that is full of valuable lessons for all Risk Managers.
To summarize, UK health officials were worried about provoking an 'irrational' public response and harming the UK beef industry. So, they downplayed safety concerns until proof was tragically obvious -- too late to save over 80 lives, the beef industry from a devastating cull and the government its credibility in the eyes of the public who felt betrayed by faulty assurances that everything was OK. Good intentions gone terribly awry!

This nightmare scenario faces many managers of public risk: what to do at first threat of public harm, when to take action, and to what degree? These are always agonizing decisions to make, and, if not made correctly, their consequences can be catastrophic.
BSE was initially beset with scientific uncertainty, caused by a long incubation period. This is typical of many latent hazards, ranging from drinking water to aircraft wiring. Instead of openly admitting their uncertainty, which would have prompted a more cautious approach by both the public and government, UK officials continued to make unwarranted assurances about the safety of beef. The public, who lack the time, expertise and access to information required to assess the situation, had no choice but to accept what it was told. When it turned out badly, they were outraged at their own government. This puts tremendous pressure on organizations to get public risk right – the first time.
The conditions under which BSE spread are common to many organizations: inadequate authority to act quickly, inflexible bureaucracy, years of cutbacks, emphasis on efficiency rather than effectiveness, and deregulation accompanied by enforcement that was to be done "with a light touch." Under-inspected and often filthy slaughterhouses were a latent condition, as was the use of animal protein to feed cows, which are herbivorous, as an aid to growth – an example of how "efficiency initiatives" can backfire with deadly results. Regrettably, the beef industry took the short-term view and tried to contain, manage or censure bad news.
The "As Low as Reasonably Practical" (ALARP) risk principle requires a response proportional to risk: higher risks require higher responses. UK health officials erred by accepting information without checking assumptions, footnotes, methodologies and uncertainties. They should have developed contingency plans to accommodate the worst-case scenario. Also, there were too many players and jurisdictions, with little integration of data, expertise and authority.
Our fast-paced world often makes detailed risk assessments an unacceptable delay and expense, leaving important decisions to be made by hunches, best guesses and probabilities. Inevitably, some of these are wrong, placing people (and profits) in dire jeopardy. Public officials must thus always be accurate and very upfront in all their risk communications. Plan for and be open about the worst-case scenario. Every public pronouncement must be written carefully and mean exactly what it says. The greater the risk (i.e. harm, uncertainty, potential outrage), the greater the need for communications to be extremely precise. This is no time for spin, sloth, bravado, timidity, ignorance or unjustified optimism. Safe is better than sorry.

Recommended Reading for Risk Managers
The complete BSE report is available through www.bseinquiry.gov.uk

One page, once a month. Also available by fax or e-mail.

Want to subscribe?

Just drop us an e-mail, fax or call.

Fax: (613) 829-6720

Tel: (613) 829-0602

Risk Solutions offered by CADMUS:
Policy – comprehensive, objective, workable

Research – in depth studies and analysis

Strategies – complete management programs

Training – leading edge courses & briefings

Evaluations - arms-length, no-nonsense reviews of your operations
Facilitation - sound, sensible, synergistic solutions to organization and public issues
Mike Murphy has been a risk management consultant for the last five years. Prior to that, he spent 17 years (78-96) with Transport Canada, his last five as Regional Director General, Aviation in Winnipeg. He has just returned from a trip to Manchester, UK, where he gave a presentation to the International Aviation Fire Protection Association on the state of emergency readiness at Canadian airports. A known omnivore, Murphy has been known to inhale a hamburger or two.
Originally trained as a professional pilot, he is the author of an internationally acclaimed 500-page report entitled "An Evaluation of Emergency Response Services at Airports in Canada." He is also the Chairman of the Air Passenger Safety Group (APSG), a Director of Transport 2000 Canada, a Director of the Ottawa Chapter of Christian Businessmen's Committee (CBMC) and the Secretary General of the Peugeot Club of North America (PCNA).
Managing Your Public Risk, now in its second year, enjoys an overwhelming (over 99.8%) acceptance rate. If you have any comments, suggestions or criticisms, please let us know.

(Available in Word 97 by email or by fax from):
e-mail: Michael Murphy
CADMUS Corporate Solutions Limited,
59 Queensline Drive,
Nepean, Ontario K2H 7J4

Tel. (613) 829-0602 Fax (613) 829-6720
Home How we developed our risk management process
Process Step 1 Step 2 Step 3 Step 4 Step 5 For Senior Executives
How to contact CADMUS About our President
© 2000 CADMUS Corporate Solutions Limited