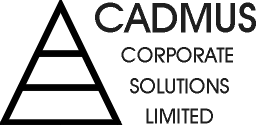 Our Process

CADMUS Corporate Solutions Limited brings you a unique process to counter the losses that can so easily erode your organization's finances, tarnish its reputation, demoralize its human resources and squander its intellectual capital. The front page of your newspaper usually contains one or more such stories every day. After working so hard for your reputation and profitability, why give it all away?

We'll show you how to energize and focus your team on preventing loss, enabling them to reduce unnecessary expenses. We'll provide your leaders with new tools to help them manage risk more effectively than they ever have before. Our process works equally well with existing and planned future operations. If your operation is not likely to benefit from our process, you can count on us to tell you up front. Our reputation and profitability depends on your success.

With our process, you can expect to:

recover your investment within a year and make a handsome return on your investment in every subsequent year;

prevent costly human, financial and reputational losses that catch you off-guard, or that you have previously accepted as the cost of doing business;

motivate and re-invigorate your staff, improve morale and client and investor confidence;

make much better use of your team and its inherent abilities to minimize loss;

identify and groom future leadership talent; and

provide further evidence of due diligence by the organization's top leadership.

In addition, each of our five steps provides its own benefits.
Just click on the words below to take a tour
How we developed our risk management process
Home Page Step 1 Step 2 Step 3 Step 4 Step 5
Feedback For Senior Executives
How to contact CADMUS About our President
Send mail to webmaster@cadmus.ca with questions or comments about this web site.
Copyright © 1997-2000 CADMUS Corporate Solutions Limited.
Last modified: November 02, 2000