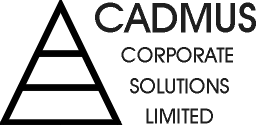 An Invitation

An Invitation to Senior Executives:
Preventing the loss of human and financial resources and protecting the good reputation of your organization no doubt rank high on your priorities. And so it should -- executive risk is pervasive. Senior investors, Boards of Directors, regulators, the media and others are all watching as you steer your organization past many obstacles to reach your corporate objectives. Too often, the first one hears of these risks is under tragic, costly or embarrassing circumstances which are nearly always avoidable. What is a responsible executive to do?
As a former head of an multi-province, 800+ staff organization, I understand your need to control these risks, to exercise due diligence and to set an example for your staff to emulate. Many years of experience have taught me there is a better method of managing risk. This approach goes far beyond traditional methods that, while helpful, have not eliminated loss. With an investment of no more than 30 minutes of your valuable time, I can give you a private executive briefing on how this method works and how it can help save lives, money and reputations in your organization.
Although I am willing to brief you alone, you are welcome to invite other members of your executive team. This briefing is without obligation: the process speaks eloquently for itself.
If you would like to have your assistant arrange for a mutually convenient time, I would be pleased to provide you with this complimentary Executive Briefing.
Sincerely,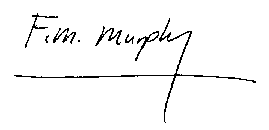 F. Michael Murphy
President
CADMUS Corporate Solutions Limited

Book Lists, Summaries and Reviews

Send mail to webmaster@cadmus.ca with questions or comments about this web site.
Copyright © 1997, 1998, 1999, 2000 CADMUS Corporate Solutions Limited.
Last modified: November 02, 2000