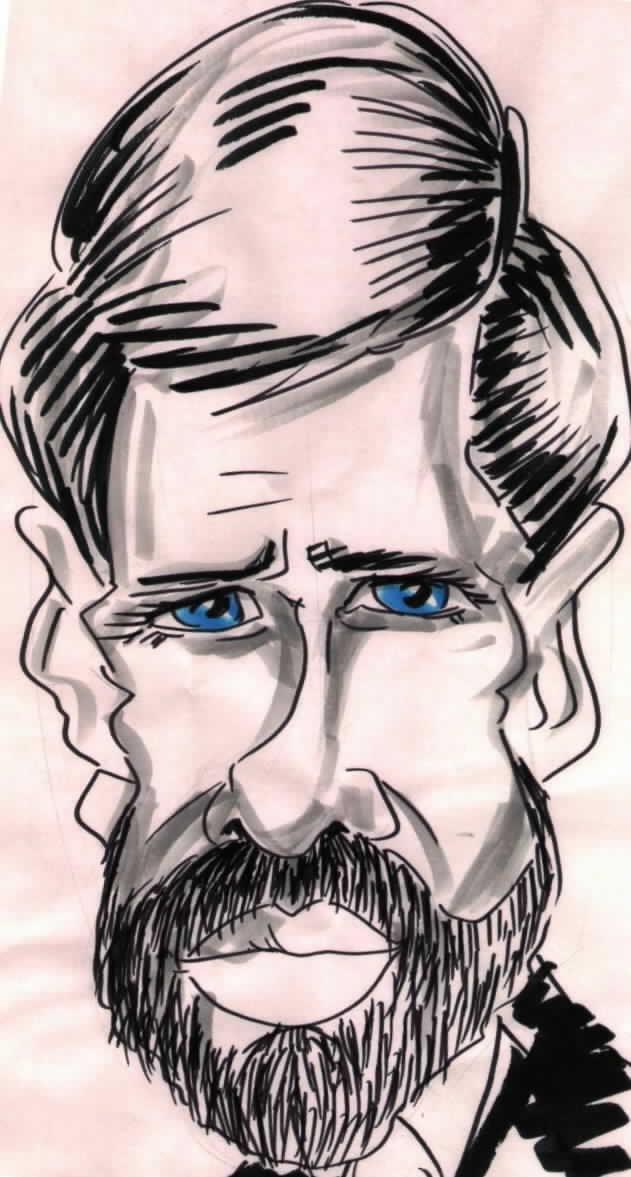 Managing Your
Public Risk
May 2000

Fear: the Good, the Bad and the Ugly
Fear: the awareness of danger or the anticipation of loss.
In managing public risk, fear has both an upside and a downside. Fear of failure, of legal liability, of financial loss, of the loss of personal or organizational reputation amongst good people (but not the bad), of injury or death is a powerful motivator, if not a lifesaver. For the most part, these are good fears. However, in matters of war, commerce, and to uphold principle, these good fears must often be managed to achieve a higher good. Thus, while special caution is needed for public safety, organizational progress requires well managed risk.

On the other hand, it is too easy to submit to fear and make it our master. Fear of the facts, fear of acting in accordance with high principle and fear of discharging one's professional or personal duties in the face of adversity is the bad, but very real side of fear. Fear of this kind causes organizational paralysis, sick leave, staff turnover, cynicism and passivity in the face of danger. This fear must be fought.


Thus, managers and leaders have a duty to inculcate the good fear amongst their staff and to drive out bad fear. In managing public risk, subordinates should never be afraid to speak the truth, to act with integrity or to take the initiative. History is full of the follies and fiascos that follow in the footsteps of compliant "Yes Men." This is the ugly side of fear.
Too many managers mistakenly believe their organizations are free from fear, not realizing that coercion can be very subtle. It is most apparent to those who feel it and often least apparent to those who either cause it or fail to eliminate it.

One useful technique that managers can use at meetings is to ask for opinions from the junior person first and the senior person last. If the senior person objects to this order, you may be facing a tyrant.
Next month we'll look at fear's opposite: trust. Yes, there are pros and cons to trust, too!



Recommended Reading for Risk Managers
Driving Fear out of the Workplace, by Kathleen Ryan and Daniel Oestreich.
Practical prescriptions for inoculating your organization against destructive fear, based on Quality guru W.E Deming's 8th principle: drive fear out of the organization.





Calculated Risk: Greed, Politics, and the Westray Tragedy, by Dean Jobb. The fear that coal miners had of their managers and losing their jobs and that government regulators of their political masters, explains, in part, the deaths of 26 men in Nova Scotia, 8 years ago this month.

Nimbus Publishing, Halifax, Nova Scotia





Rise and Fall of the Third Reich a History of Nazi Germany

by William L. Shirer.

This venerated classic, now 40 years old, is not without a few biases and, over 1,000 pages, is not a quick read.

Nonetheless, Shirer compellingly shows the terrible cost of allowing fear to thrive unchecked on a global scale.

One page, once a month. Also available by fax or e-mail.

Want to subscribe?

Just drop us an e-mail, fax or call.

Fax: (613) 829-6720

Tel: (613) 829-0602

Risk Solutions offered by CADMUS:
Policy – comprehensive, objective, workable

Research – in depth studies and analysis

Strategies – complete management programs

Training – leading edge courses & briefings
Mike Murphy has been a risk management consultant for the last four years. Prior to that, he spent 17 years (78-96) with Transport Canada, his last five as Regional Director General, Aviation in Winnipeg. Originally trained as a professional pilot, he is the author of an internationally acclaimed 500-page report entitled "An Evaluation of Emergency Response Services at Airports in Canada," currently in its second revised edition (August 1999) and is undergoing a third major revision. He is also the Chairman of the Air Passenger Safety Group (APSG) www.transport2000.ca/APSG , a Director of Transport 2000 Canada www.transport2000.ca, a Director of the Ottawa Chapter of Christian Businessmen's Committee (CBMC) www.cbmc.net and the Secretary General of the Peugeot Club of North America (PCNA). www.peugeotclub.org
How to Read a Book, by Mortimer Adler led Murphy on a life-long love affair with the written word. Two versions exist; the original 1940, and a second, co-authored by Charles Van Doren. Either will connect you with many of the best books on the planet.

(Available in Word 97 by email or by fax from):
e-mail: Michael Murphy
CADMUS Corporate Solutions Limited,
59 Queensline Drive,
Nepean, Ontario K2H 7J4

Tel. (613) 829-0602 Fax (613) 829-6720
Home How we developed our risk management process
Process Step 1 Step 2 Step 3 Step 4 Step 5 For Senior Executives
How to contact CADMUS About our President
© 2000 CADMUS Corporate Solutions Limited