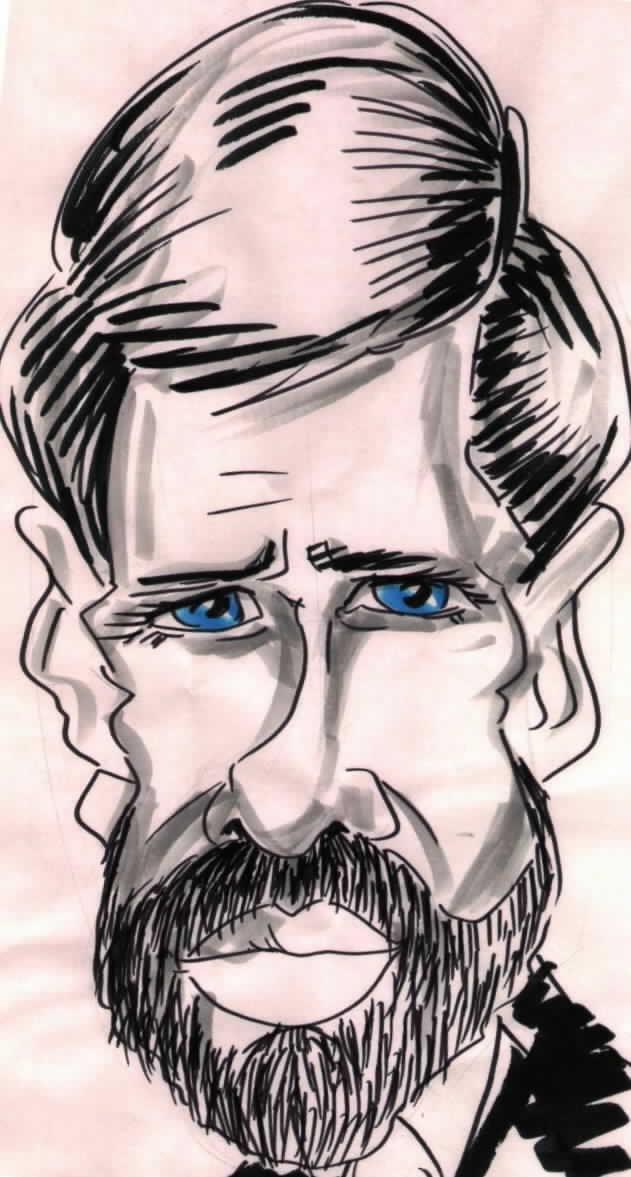 Managing Your Public Risk
December 2000

Commitment vs. Compromise
Commitment is what motivates us to do something when everything and everyone else is screaming at us to do something else. Examples of total commitment are as old as the Bible (Abraham, the Prophets and Jesus) to the relatively recent case of Johnson & Johnson during its Tylenol tampering crisis. Without devaluing reflexive heroism and supreme sacrifice during war or in the line of duty, commitment means thinking about the full consequences before throwing ourselves on that figurative grenade in order to save that in which we believe. Obviously, we need to pick and choose our values carefully, or life will be messy, short or both.
Most of us declare ourselves to be fully committed, but we

usually back off a little short of total commitment. That distance is the measure of our commitment

. Managing risk, especially public risk, requires strong commitment from everyone in the organization. It requires hard and fast adherence to a few old-fashioned principles. When dealing with uncertainties, one such principle is the insistence on truth – even if it is "I don't know" or "I'm not sure." Another essential is fair process. So is the courage to stand on principle to make the difficult decision, instead of the easier one. It also means taking responsibility and willing to be accountable. It means admitting when we were wrong.

It is much easier to talk or write about these principles than act on them. The pressures at the time to do just the opposite are often intense. The motivation, justification and opportunity to duck out from our stated commitment can also be compelling.

Even our closest advisors may be counseling us to compromise.

This is where we have to know what we are willing to stand for.
Paradoxically, as we become increasingly dependent on technology, our responsibilities continue to lie, as they always have, on moral foundations.

Political and economic interests may swirl around us, but history judges us, during our time of trial, on whether we acted in the public interest.

Self-sacrifice may be necessary.

The defence that "the numbers made me do it", or that "it was the will of the majority"

may work in some cases, but, more often with public risk, each of us must seize ourselves of the full measure of our individual and official responsibilities to the public.

This is never easy.

It is instructive to examine the principles to which we pledge our commitment and to ensure that our pledge is genuine.

Then every crisis becomes an opportunity to run those principles up the flagpole. Successful risk management is a profoundly moral exercise.

Notably absent from most risk catastrophes is a concern for ethics. Our commitment to higher principles in the face of risk defines us and, to a large extent, the outcome.

Recommended Reading for Risk Managers
Risky Business: Canada's Changing Science-Based Policy and Regulatory Regime, edited by G. Bruce Doern and Ted Reed. Published this year by the University of Toronto Press, this fine collection of essays sheds needed light on the often-turbulent confluence of science and regulations. It explores critical macro-issues, such as the increasing scientific deficit, which threatens to further weaken government safety and health regulations, and essential micro-processes, such as policy making, compliance and enforcement. Mad Cow Disease is well covered. Trends, including some genuinely worrisome, identified in this thoughtful tome, will only become more prominent in the next decade.

One page, once a month. Also available by fax or e-mail.

Want to subscribe?

Just drop us an e-mail, fax or call.

Fax: (613) 829-6720

Tel: (613) 829-0602

Risk Solutions offered by CADMUS:
Policy – comprehensive, objective, workable

Research – in depth studies and analysis

Strategies – complete management programs

Training – leading edge courses & briefings

Evaluations - arms-length, no-nonsense reviews of your operations
Facilitation - sound, sensible, synergistic solutions to organization and public issues
Mike Murphy has been a risk management consultant for the last five years. Prior to that, he spent 17 years (78-96) with Transport Canada, his last five as Regional Director General, Aviation in Winnipeg. He has just returned from a trip to New York City, where he gave a presentation to the International Aviation Safety Association on the status of aircraft wiring concerns in Canada, specifically that involving aromatic polyimide wiring, which has proven in both military and civilian applications to suffer from arc tracking under both dry and wet conditions, leading to potentially catastrophic flashover events. Murphy, who first brought this concern to the attention of Canadian aviation officials in February 1997, is also the author of an article on aircraft circuit breakers, pointing out the limitations of and precautions required with these circuit-protective devices.
Originally trained as a professional pilot, he is the author of an internationally acclaimed 500-page report entitled "An Evaluation of Emergency Response Services at Airports in Canada." He is also the Chairman of the Air Passenger Safety Group (APSG), a Director of Transport 2000 Canada, a Director of the Ottawa Chapter of Christian Businessmen's Committee (CBMC) and the Secretary General of the Peugeot Club of North America (PCNA).
Managing Your Public Risk, now in its second year, enjoys an overwhelming (over 99.8%) acceptance rate. If you have any comments, suggestions or criticisms, please let us know.
Murphy thanks esteemed colleague Jeff Mahn of Sandia National Laboratories (Albuqueque, New Mexico) for his peer review and suggestions on this edition.
Salaam, Shalom and Peace to all our gentle readers during this 2000th Christmas Season.

(Available in Word 97 by email or by fax from):
e-mail: Michael Murphy
CADMUS Corporate Solutions Limited,
59 Queensline Drive,
Nepean, Ontario K2H 7J4

Tel. (613) 829-0602 Fax (613) 829-6720
Cell (613) 799-2689 Car (613) 762-8351
Home How we developed our risk management process
Process Step 1 Step 2 Step 3 Step 4 Step 5 For Senior Executives
How to contact CADMUS About our President
© 2000 CADMUS Corporate Solutions Limited