Profit or Loss?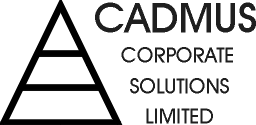 Tell me, Frank, is there a better way to reduce risk and improve our bottom line. . .
Yes, there is. Click here to let CADMUS show you how in five simple steps. . .

Or just click on the words below to take a tour
Our 5-Step risk management process
Step 1 Step 2 Step 3 Step 4 Step 5
How to contact CADMUS About our President
Newsletters Book Summaries & Reviews Published Articles

About Assumptions
Send mail to webmaster@cadmus.ca with questions or comments about this web site.
Copyright © 1997-2002 CADMUS Corporate Solutions Limited
Last modified: June 18, 2002
Above graphic courtesy of ClickArt® 65,000 Incredible Image Pak™; ©1997, T/Maker Co.